Last week, Atlantic staff writer Alia Wong lifted the lid on the often-satirized state of physical education. Despite all the gym class parodies, Wong points to a real problem: sometimes gym class is so bad that kids skip school to avoid it.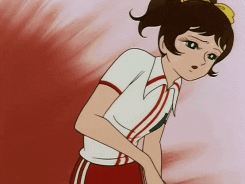 So I asked our team: what are some of your most salient P.E. memories? (As a place that champions ideological diversity and doesn't take organizational positions, Bellwether encourages staff to share — and to disagree.)

Here are a few quick takes from across the Bellwether team:
Alyssa Schwenk, director of development:
P.E. at my high school was designed as a student-herder: you basically got dropped into whatever class worked with the rest of your schedule. One-seventh of the school was in P.E. at any given period, and this meant that a.) it was an enormous group of kids, and b.) you were probably friends with very, very few of them. It was democratizing and bewildering and generally barely tolerated.

Once all 200 kids were in the gym complex, you selected a couple of sub-units for the semester, like yoga, volleyball, or Billy Blanks videos. At some point I selected "aerobic activity," which consisted of lapping the indoor track and keeping your heart rate above a certain level. But the heart-rate monitors were calibrated based on your age and weight, not fitness levels…and I was on the swim team. And had been since I was seven.
So while the true purpose of signing up was to walk and talk with the people you knew, I suddenly realized I would need to be running sub-eight minute miles for forty minutes every other day to pass. I hated running then (like, really hated running) but was simultaneously terrified that I would get a C in gym and wreck my GPA, therefore ruining any and all chances at getting into college.
Eventually I managed to wheedle and cajole enough that I was allowed to participate without the heart-rate monitor, and everyone involved agreed that I was getting "aerobic activity" via swimming three hours a day after school. GPA disaster averted. Continue reading →